UV Box Specifications:
| | |
| --- | --- |
| Product Name | LED UV Sterilizer Box |
| Model No. | HD-UV-07PL05 |
| Product Size | 227*125*50mm |
| Inner Dimension | 180*100*22mm |
| Max Capacity | 6.5 inch Mobile Phone |
| Input Voltage | 5V |
| Input Current | 1A |
| Power | 4W |
| Ouput Power | 10W |
| UV Wavelength | 275nm |
| Sterilization Time | 180S |
| Aromatheraphy Time | 150S |
UV Box Features:
1. UV disinfection technology.
2. 360-degree circulation sterilization, no side effects.
3. Multi-function: can disinfect all kinds of daily necessities such as masks/mobile phones/earphones/glasses/accessories/underwear.
4. Comes with aromatherapy function.
5. USB charging and wireless charging function: can charge for mobile phone at the same time while sterilizating.
6. Disinfection completed in 3 minutes.
7. Device is automatically turned off with voice prompts.
8. Small and portable, convenient for home / office use
9. 5V voltage power supply, maximum 10W output power, safe and reliable.
10. Can hold a mobile phone up to 6.5 inch size.
UV Box Size & Compatible
All types of cell phones up to 6.5 inches can fit in the box including iPhone 11 Pro Max, Samsung Note 10 and similar size phones.
Wireless Charging supports QI enabled devices (compatible for iPhone 8 or higher model, Samsung Galaxy S7 or higher model and other QI enabled smart phones)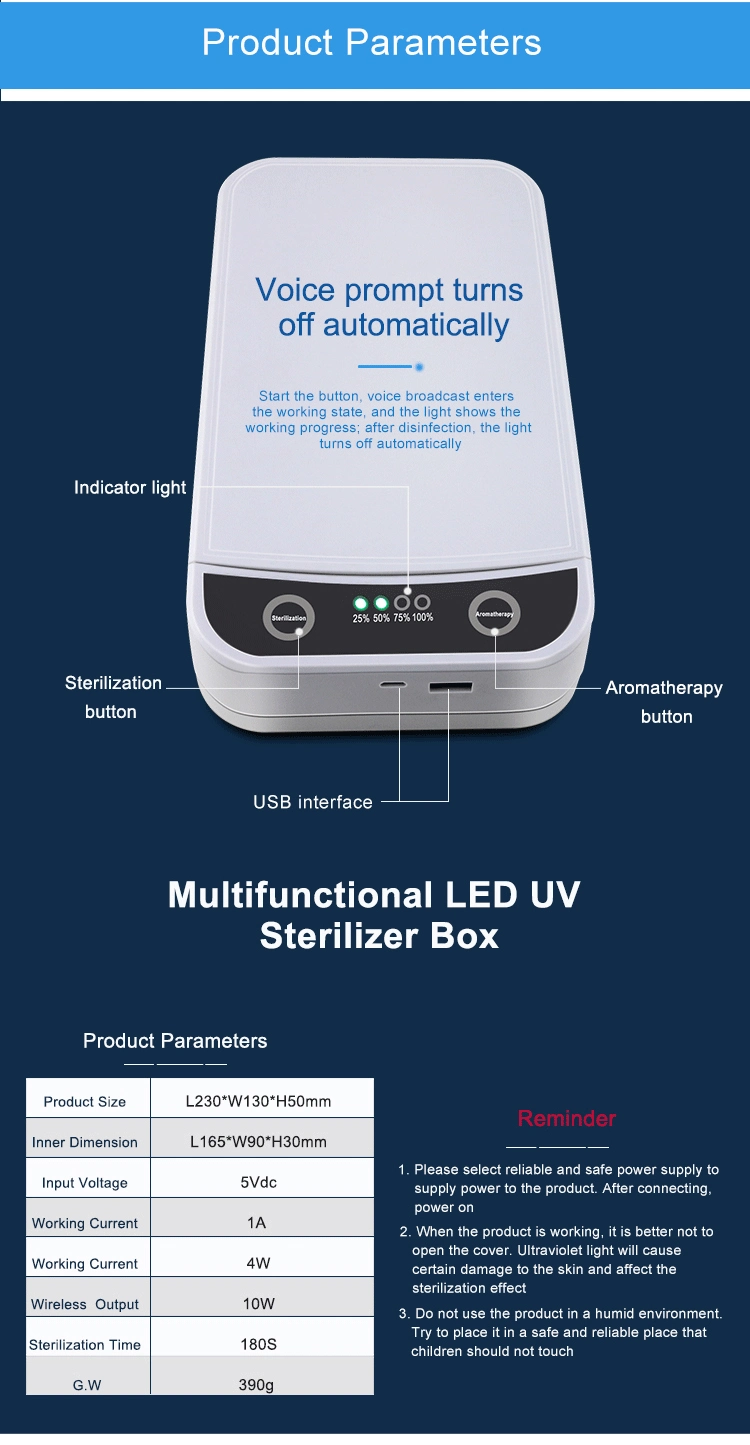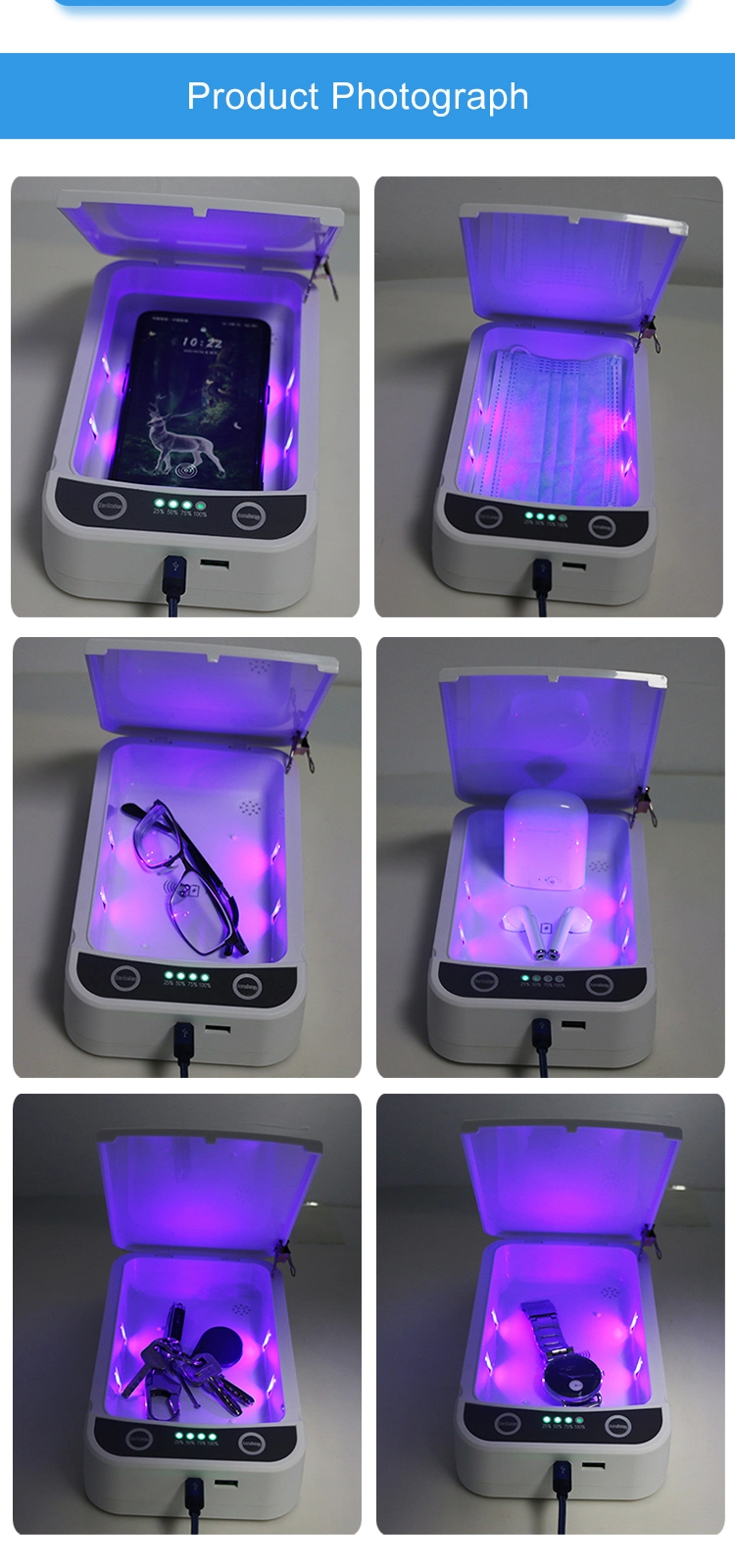 What are the functions and how to operate the UV Box?

Sterilization function: Open the lid and you will find four UV lamps at each end of the interior. Place your smartphone or other gadgets there, close the lid.
Long-press the"Sterilization"button to turn on, short-press again the"Sterilization"button to start a 3-minutes sterilisation. The device will give a voice prompt when the sterilisation is completed.

Aromatheraphy function: there is an aroma diffuser inlet inside , add few drops of essentional oil, press "Aromatherapy"button to add fragrance while sanitising it.

Wireless charging function: place mobile phone in box, connect power supply ,it will charge for mobile phone automatically.


How Does UVC LED Product Work?

UV-C light destroyes DNA & RNA of bacteria and provents sterilization rate up to 99.9%. It's widely used in cupboard cleaner,household products,hospital cleaning devices.