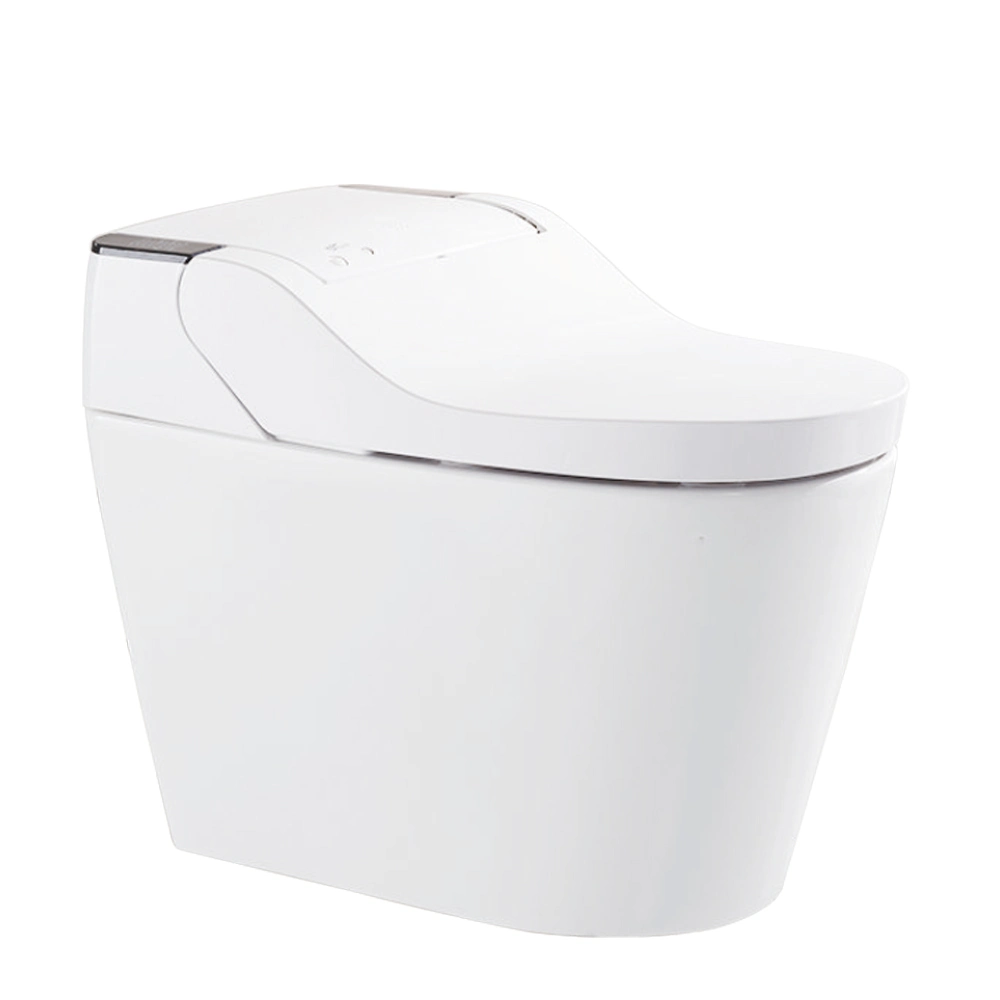 Features: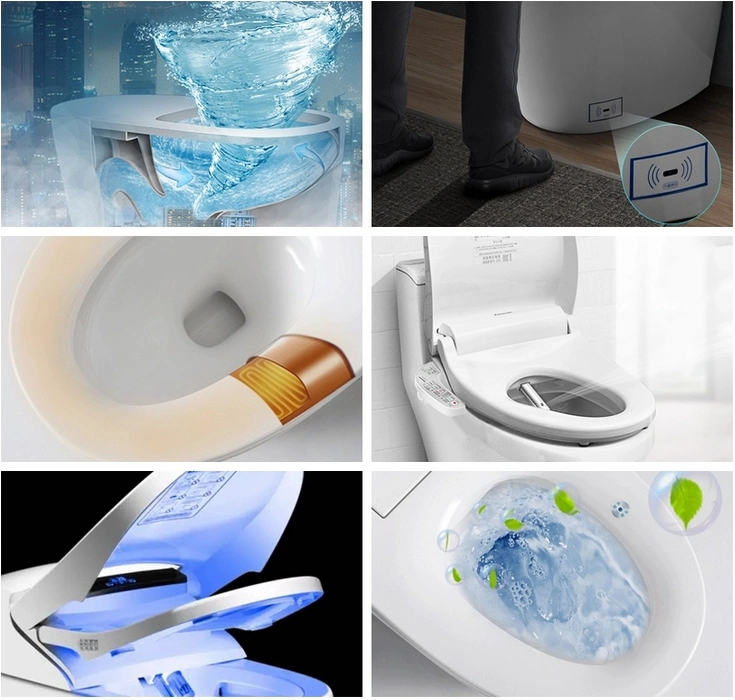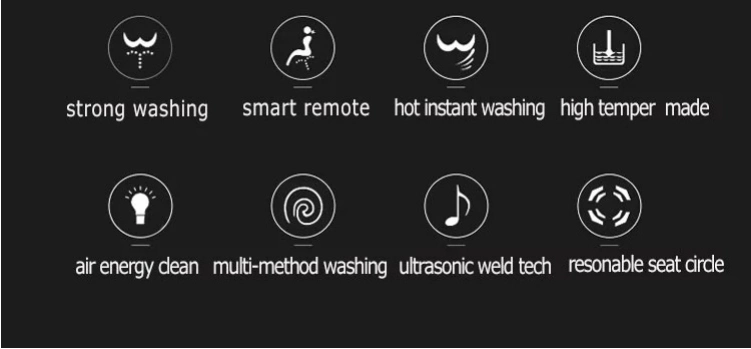 Men's cover down flushing
This function is added to the basic function. Men urinate back to flush water by pressing the remote control or side button, which liberates both hands. Box cover flushing failure rate is extremely low, is controlled by cover induction technology, if you do not want to use this feature can also guide 5 seconds to cancel.

Suspension induction technology
Suspension sensors are installed on the inner wall of the ceramic, and the proximity of the person will automatically be sensed. The first turn up the cover, the second turn up the cover seat, the third automatic flush, the person leaving will automatically fall. No need to punch the ceramic simple and convenient, free hands,avoid the elderly stooping accident injury.
Full-automation
1.One key to flush when no one is in the seat, aiming at the man's design.
2.When no one is seated, press one button to adjust pressure, press 5 seconds to switch flushing mode.
3.Press the length of 5 seconds to code with the remote control in the landing state.
Temperature adjustable
More Life-warm.
Seat heating,water temperature heating,warm air drying,three warm heart function.Adjust the temperature so that intelligence is more suitable for you.
Cleaning methods
Instant warm water, clean at any time, more clean after defecation.
Buttocks cleaning, female cleaning, moving massage cleaning, automatic cleaning.
Human intelligent seat-mounted sensing
The seat ring is equipped with sensors, only when sitting can be used to avoid misoperation.
Soft lighting
There is an independent lighting key, when the cover plate is on, the lighting lights are automatically lit, when the cover plate falls, the lights are automatically turned off, and the unique humanized design.
Siphon Jet Flushing
The two-side jet siphon type flushing is adopted, and the problem that the flushing is not clean and thorough due to the water pressure problem is not required.